"If you always put limits on everything you do, physical or anything else, it will spread into your work and into your life. There are no limits.
There are only plateaus, and you must not stay there, you must go beyond them."
– Bruce Lee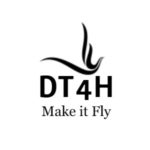 Executive Coaching

for Leaders
NOW IS THE PERFECT TIME FOR YOU TO GROW AND GET:
New Insights and Perspectives

Greater Self-Awareness

 Greater Confidence

Greater Satisfaction

Less Stress

More Time

More Balanced Leadership Style

Improved Relationships

Higher Performance

Greater Impact

Better Business Results

Stronger Personal Brand

Upgraded Leadership Skills
UNLOCK MINDSET, SKILLS AND TECHNIQUES
TO SUCCEED AND ACHIEVE EXPONENTIAL GROWTH
TAKE THE LEAP TODAY
This is a great time to adapt and grow your strengths.
Review your mindset and enable synergy!
Book Your Free Discovery Session Today!

Let's talk about the amazing opportunities of Transformation.

You will get loads of inspiration and see new perspectives and solutions.

You can implement new insights straight after our call!